Dominican Republic
June 3, 2012
Afternoon's searing heat has melted but
Clings damply to the smalls of our backs
Even as the sky softens into
Velvety, tropical darkness.

Indignant shouts ring from the baseball game.
The tennis ball's muffled thump
In ragged, well-worn mitts.
They cut off their words here, did you know that?

Spanish flows and darts around us like
The lilting notes of a flute.
Sweet high voices screaming,
Look at me! Look at me!

Children tumble across the grass in a tornado of colors,
Cart-wheeling and flipping,
Agile unbreakable puppies with stick-thin limbs.
Their pearly teeth flash white against their tan cheeks.

One climbs on my back like a spider monkey
And braids my hair with deft fingers.
Another wraps her arms around my waist
And wonders where I'm from.

Music turns up, not American but
Rolling r's and a pounding beat.
The little ones dance, rolling their hips and smirking.
They think they're bad.

From the rickety park bench,
The smallest one of all launches himself into the air,
A soaring leap that seems to
Never touch the ground.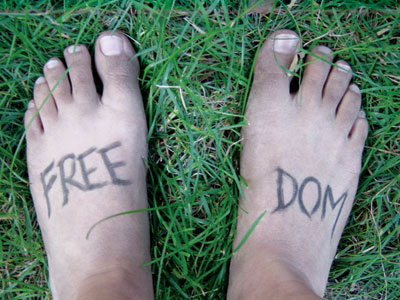 © Anna B., Northville, MI