September
MAG
June 14, 2012
The leaves transform from green to yellow to red,
the vibrant colors swirling together on nature's palette,
blending in faster and faster strokes,
until all that's left is an ugly brown that curls its subject into a frown of disgust.
Figures withered and wasted and fading,
falling farther and farther from the memory of summer,
of warm breezes and beaches
and late nights beneath green trees and
freedom from that wretched institution that shall not be named.
Now it has only been a few weeks
and already the world has completely changed.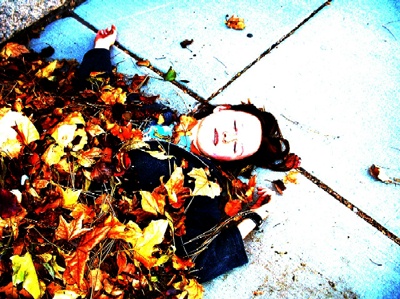 © Shea D., Albuquerque, NM