Fear of Imagination
June 15, 2012
Imagination is the worst thing to have when it comes to being afraid.
What we don't see is scarier than what we do see, and it is our thoughts that take
control over us in thinking what may leap out of the darkness.
Like ghosts and goblins, vampires and werewolves, everybody is afraid of something.
With the exception of blood and gore, loud noises and hissing winds, they are all
coming from the human mind.
Even something we fear from our imagination, can come from the inspiration of
others.
What they find frightening, is what some people find terrifying as well.
Either in a horror film or television show, or by telling stories, fear is shared
throughout the world.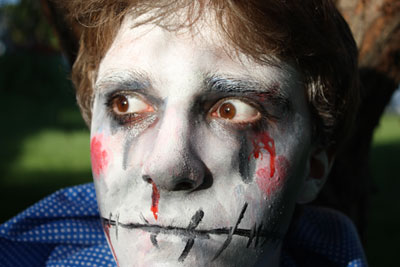 © Katherine C., Lansing, KS