Summertime
May 27, 2012
Sun beats down
On tanned skin,
On warm pavement,
On soft, tickling grass,
On smiles and laughs.
Toes wriggle
In cool water,
Chlorine-filled pool.
A savory, light crunch
Into fresh fruit flesh,
Pink juice dribbles sticky
Down grinning chins.
Seeds sucked from watermelon,
Spit swiftly out
Into welcoming grass.
Fresh-cut grass,
Scent wafting up:
Earthy, new and old.
My summertime.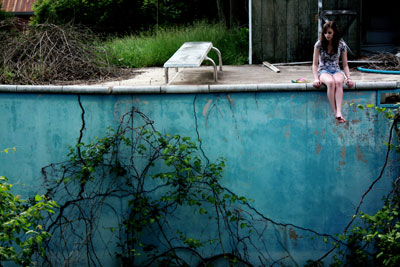 © Myra K.