Blood Runs (Dirt-Like)
MAG
June 12, 2012
Unexplained frustration wells
Up, swells up, kept from
Bursting out of damaged skin only by
Mismatched, dirty bandages, caked with
Dirt-like lies and mud half-truths, caked with
Blood that dried and became dull, caked with
Blood that used to glow bright red.
Tsunami waves of anger swell, anger
Directed at something unclear, anger
Directed at the pain I feel, anger
Directed at the words you say, the
Words you don't, the words that
Will never come into my head, and
Dirty scabs become infected, I
Thought it'd closed them, thought they'd set with
Time, that's what the
Doctor said, with time you'll see they'll go away. This
Is the way he said it'd go:
Skin breaks, blood
Streams, blood
Stopped by paper pressed, blood
Sticking skin to gauze, blood
Drying slowly, red, red, red
Is everywhere, then scabs form and
Become scars, with time, he said,
The proof will fade. That
Is how he said it'd go: pain,
Blood,
Heal, just that simple, healthy, real. Lies
Again, he
Lied again, I
Lied
Again, I think.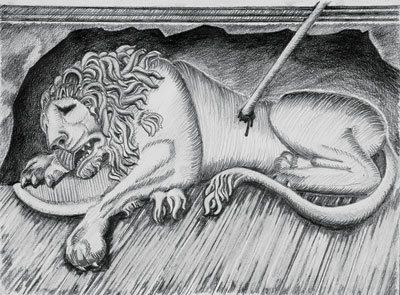 © Nick C., Boca Raton, FL