Compromise
June 24, 2012
If I were to die tomorrow,
from any type of tragedy,
I would not cry.
From a dagger thrown through my heart,
an arrow through my soul.
From a devil sent to take me down,
my deeds come to surface in another world.
From cancer of the throat,
too many bad words unspoken.
From bulimia gone too far,
by the train reck of promises.
From too many decisions and suicide.
I shouldn't cry for the lost life.
I couldn't bear to save my mind.
I wouldn't try to preserve any purity.
Because if death were inevitable,
could the means be pleasant anyway?
So if I died tomorrow,
I would not cry.
Because somebody to love you
is the best sort of demise,
and to be honored with a lover,
I would not mind my life's compromise.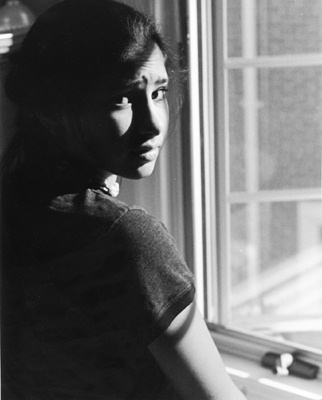 © Jennifer H., Bethesda, MD