A Michigan Apartment
June 28, 2012
Dishes are stacked flat, sucking the bottom of a glistening sink. The diamond smoothed counter is greased from upturned buttered toast.
She revels in the doorway, modified in a starchy layman's uniform.
Bobby pins handle her tired, fly-away hair.
Cantaloupe rinds rest on a tea dish, their outer veins gripped to gray flesh, canine marks impressed into the tanged skin.
The calling phone is incommunicado, the answering machine out of service,
Messages out of wear.
The window by the microwave is curved outward, that could let grave shift goons in,
if not for fear of a round backed pistol whip,
And her icing spatula.
Months are set by stickers on a calendar. Good Friday, half a fish, full moon,
Winter.
Points to the countertop. There, is all. There, nothing more. No you gos or now leaves, there,
and she glides across a laminate floor
and touches her laminated front door.
There
and she flees the compression of forever life.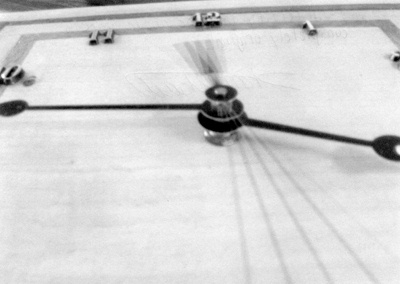 © Michael H., Milford, CT