Humanity
July 5, 2012
Humanity is just a complicated ball of rubber bands,



Made of different colors and sizes, but each part made of the same components.



Some have the ability to stretch past their limits, and others not so much.



The others, they can't handle the force and break from the tension.





A medium sized rubber band is what I would be.



Often not afraid to go beyond the walls of my comfort zone,



But not yet ready to knock down the walls that comfort me.



A security blanket made of steel and concrete.





Humanity is just a school of fish gliding with the current,



All heading in the same direction in pursuit to make their dreams come true.



Some find themselves in the front of the line, leading the others to follow suit.



The others, they are at the end struggling to stay in line and keep up.





Somewhere in the middle, is where you would find me.



Often unsure if going with the flow is the right path toward my goal,



But not yet ready to veer off on my own, so I stick to this same path.



A security blanket made of friends and the familiar.





Humanity is part of life, and life is all we have.



Life is a blank page, just waiting for the author to fill it in.



Hypothetical graphite, eraser dust, and balled up bad ideas combined with mixed emotions.



The story writes itself, through the use of human hands.





I was born to be a writer, and a writer is what I will be.



No longer afraid to show the world what I see or to write what I think.



The world is full of beauty, even today, where no one would think to look.



Like inside one another and ourselves, but tomorrow is a new day.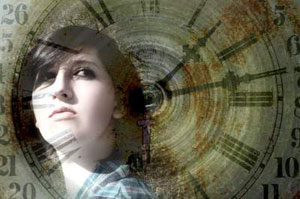 © Ryan K.