End of World: 2012
July 5, 2012
The end may be near, but near is still in the distance.

Maybe its not death people fear, but further existence.

Always searching for a date or an hour of conclusion.

Sometimes it's offered and many trust in the dilusion.



Why not live your life, and not anticipate your death.

You'll know when it comes when you take your last breath.

I know they say to live everyday as if it is your last.

But don't wish for the end to come up so fast.



Earthquakes may have shaken the earth with Tsunami's to follow,

And the tornadoes that ran rampant may be too much to swallow.

But since when did every natural disaster make everyone break into hives,

To the point where they believed it would be the end of everyone's lives.



A calendar is a calendar, and ours end every year.

So why does the Mayan calender ending, fill us with fear?

An earthquake is an earthquake, until the end actually comes.

So we should prepare for it, instead of twiddling our thumbs.



I can see the man on TV holding that bible to his chest.

But him learning how to read it, would probably be best.

Most people have a bible of which they don't read themselves,

Instead they leave it closed and sitting to collect dust on their shelves.



So why place all your bets on what is only somene's suspicion?

Instead live your life, without buying into the next "end of the world" edition.

Why don't we just let the world keep spinning, until it decides it will no more.

And stop trying to predict the future because we don't know whats in store.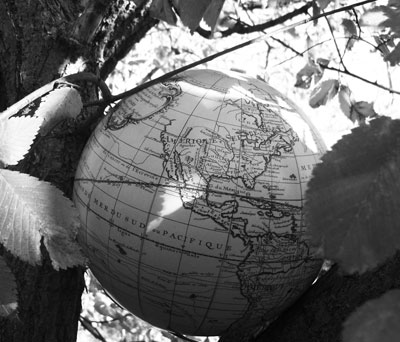 © Ella H., La Vista, NE