(1) New Message
July 5, 2012
The truth changes everything.

Your bittersweet lies,
Got her right where you wanted her.
But then
Your facade

Cracked.

You're a villain.
A selfish
Loathsome
Demon.

How many now?
10? 20? 30?
How many girls have you seen?
Stealing innocence
From the grasps of the innocent.

All for
(1) New Message.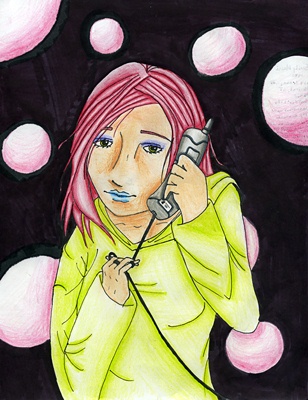 © Emily M., Milford, CT