November Apologies
July 2, 2012
I was wrong,
For what I did and what I said,
And how I hurt you over and over again.
And, as if that wasn't enough, how I took
Your heart
And ripped it into shreds.

But you were wrong.
For how could I have known?
I was a child and so were you.
I couldn't handle love, or the fact that
You loved me more than I did.
I thought it was a joke.

I thought I could handle it.
That you would grow out of
This silly teenage crush.
I wanted to be left alone.
I'm sorry for that.

And so I showed you,
That I couldn't love a person;
Not you or anybody else.
But you clung on to the hope
That someday, I might love you back.

But then you broke,
Like the glass in those photo frames.
You know, the ones of us together
That you killed upon that lifeless day.

And then you ran from me,
Like the teardrops down my cheek.
The ones I cried for you,
The ones you couldn't see.

And so I'm sorry.
For thinking I didn't love you back,
And for expecting you to hold on
To something I wouldn't let you have.

I promise you that next time,
If there is a next time at all,
I will love you with everything,
And catch you when you fall.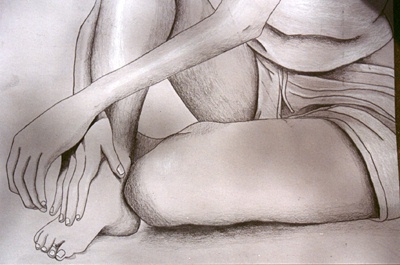 © Omar M., Phildelphia, PA