My Carpet
July 3, 2012
My carpet is red
From so much stains
It used to be white
When I had no pain.


I'd come to my room
On my carpet I'd sit
I'd slice over and over
Because of so much s***.


My pillow is wet
From so many tears
It used to be dry
When I had no fears.


I'd lay there crying myself to sleep
Like two hours it would seem
Before finally fell asleep
Wishing I'd never wake up from my dream.


My arm is so scarred
From so many blades
It used to be clean
When I had no shade.


I'd stare at my wrist
With so much anger and pain
This is the only thing
That kept me from going insane.


My soul is so empty
From so much unhappiness
It used to be full
When I had no sadness.


My "family and friends" have taught me
That there is no true happiness
With there cold hearts
They lead me to emptiness.


My heart is so shattered
From many so heart breaks
It used to be together
When I had something fragile to break.


I fell so in love
I gave him my heart
But with his eyes closed
He tore me apart.


My carpet is red
My pillow is wet
My arm is so scarred
From the blades I have met.


My soul is so empty
My heart is so shattered
My life is so broken
Nothing really ever mattered.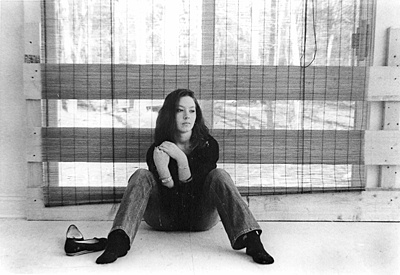 © Crystal F., Marshfield, MA