I Still Need You
July 3, 2012
I hate you so much,
yet i still love you,
because you left me,
when i needed you.

didn't you promise you wouldn't leave,
you told me you'd stay,
got my hopes up and said,
that I'd be okay.

you'd be there whenever,
that's what you told me,
and hat my eyes were closed,
so i needed to open them and see.

but i do already see,
i see how you're tearing me apart,
you made it worse,
and you shattered my heart.

i look at my reflection,
and I'm not the girl i knew,
shielding my feelings,
all because of you.

my guard never down,
my head down low,
i need you so much,
but you will never know.

an underestimation,
for what you would feel,
hoping you'd hold on,
and that i would heal.

you said i don't need you,
you said time was key,
but to be straight forward,
i disagree.

time is not enough,
so it can't heal my pain,
time only leads you,
to do things that are insane.

to hope is pathetic,
thinking my scars will fade away,
but i know they won't,
because i add more everyday.

so i will tell you,
that scars don't disappear,
they only get bigger,
like every ones deepest fear.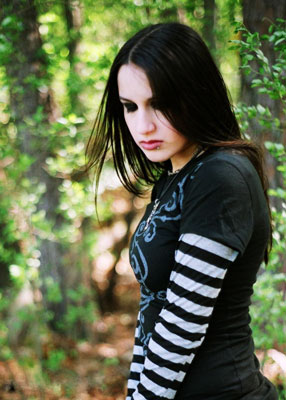 © Rebecca B., Marietta, GA