It Starts With L
July 19, 2012
Hello, Boy with the long brown hair
With a little scar and a birthmark there,
Couldn't help but meet your stare,
Seeming oh so debonair.

Now we tread on cautious feet
Out the back so we can meet
Somewhere slightly down the street,
Evening air so bittersweet.

Though the evening's voice is gone,
The wind is silenced, and so on,
Both our breath so loudly drawn,
Every sentence with a yawn.

We both try to speak a word,
But silence is much better heard,
And most commonly preferred,
When words are spoken somewhat slurred.

Beneath the stars, it's so cliché,
To say that we both feel this way,
My heart would like to run away,
But I give in to disarray.

So Boy, I'll kiss you on your scar,
And though we both are quite bizarre,
Interlocken hearts of ours,
On our night beneath the stars.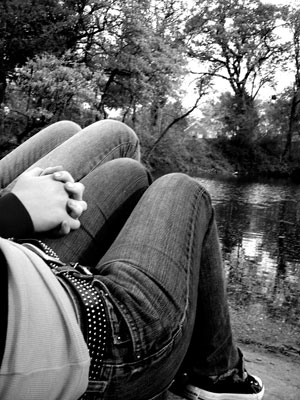 © Lauren R., Edmond, OK