life vs. existence
July 29, 2012
I possess an overwhelming knowledge –
Painful clamor of gratitude meanwhile ringing in my ears –
That no royal family of ancient origin can ever surpass the ancestry from which I came.
No coveted prince, voice accented in golden brown,
Can exceed the value I know I possess,
For the Episcopal blood of his existence is not so old,
Nor so taxed and tried,
As that which allows me not merely to exist, as my forefathers were forced to do,
But to live,

Free spirited and vivacious,
Though with an eggshell heart,
Cracked by observing the sorrowful song of today,
Smashed by remembering yesterday's dissonance,
But never broken.

No – never broken,
For I exude confidence
And hold vanity in high esteem.
Idealist images circulate, perpetuate notions of perfection,
Honey-colored and warm in the summer,
Yet I refuse to be categorized,
Sorted into straightforward cabinets,
Metal, constricted, emitting a sharp bang when shut,
Emanating through a solemn room,
Permeating its plastic silence
With the disembodied remnants of something that was happy once.
I refuse to be directed, to be told which way to go,
Because "beauty is truth" and I am the truest thing I know,

Truer than misplaced values
Or words intended to sound a different way.
And it is this truth which allows me to convey
The softness of a summer night
Or the musky smell of a still life.
It is this truth that lies within jumbled up senses
And lets me immortalize phrases
With the loops and curves of a pen.
Through words, I elicit the feelings vital to live –
As my forefathers have not done, but I am going to do.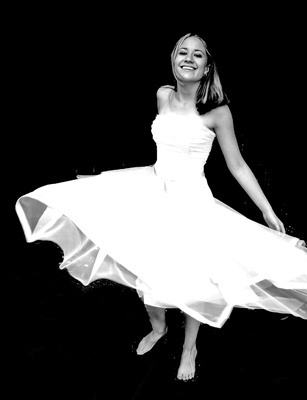 © Kara S., Walnut Creek, CA