My Heart
July 30, 2012
My heart begins to race
I hear it in my ears,
I feel it in my chest.
and
with my mind's eye
I watch in horror
as my heart
bursts forth
from my chest
in cartoon form.
Now lost in
amazement and wonder.
I watch It slowly
rise and rests
like a crown
just above her head.
Once there
it begin to twirl
and then it starts
to multiply and dance,
rising and falling
to it's own beat:
First one
now two
and
four
now eight
skipping and twirling
fin circles.
Faster
and faster
till another heart
is formed.
This heart much bigger
then the first
splits and transforms
into a pair of wings
that before my mind's eye
they then landed on me.
I knew then
that God has given me love
and
Love has given me wings
in so I must fly
to her before she leaves
with a piece of my heart.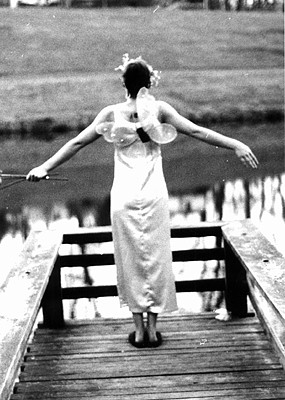 © Jessica T., Cincinatti, OH