Hidden
August 2, 2012
Behind your weary eyes,
Is your struggle to see what is hidden.
As you read the twisted words,
The cunning plots delude your thoughts.
The characters deceive you,
Only to beguile your suspicion.
Confusion makes your mind cloudy,
For suspense now paints the color of your world.
With each page flicked away by sweaty fingers,
Tension grips your heart.
Icy chills slither up your spine.
This new bewilderment,
Sparked by black and white words that devise a world of impossible possibilities.
Bewitchment, allure, betrayal,
All embodied within a spectral perspective.
Your imagination is twisted into quivering thoughts,
Chilled by fear.
These timeless classics that provoke thought,
Can raise eyebrows and make even the bravest hearts skip a beat.
It's vague and haunting words,
Render it lonely upon dusty bookshelves,
For its beauty is unknown to many:
The intricate simplicity,
Of a mystery.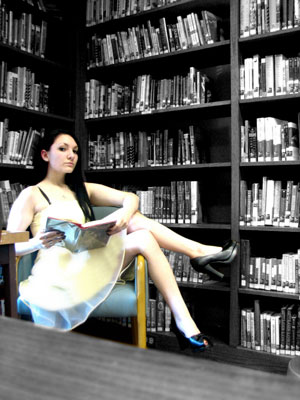 © Jessica F., Bradford, MA