Hairline Fracture (Struggle for world peace)
August 9, 2012
Crying.

Dying.
lying.

Dreaming;
for war to cease,
for world peace.
Release.

Forget your old tattered hearts;
you shrivled peice of selfish emotions.

Dismiss your robotic remedys;
methods of correction.

Lose sight of the egoistical mankind;
an eye for an eye will make the whole world blind.

Look inside to find:
a start.
Capitalized and underlined;
a refined heart.
__

Luther king claimed a dream.
A dream that would rip & tear at seems of an
exagerated theme.
A dream for the mute to scream;
hope.

Mohandas was a force to be reckoned,
Born on October the Second,
This man tought us all.
One for one.
One for all.
This man tought us changes could be made without great fall.
Infact,
no fighting at all.

Take this hand by hand;
from ear to ear.
There is not a reason to fear,
all we need is eachother near.

for war to cease,
for world peace.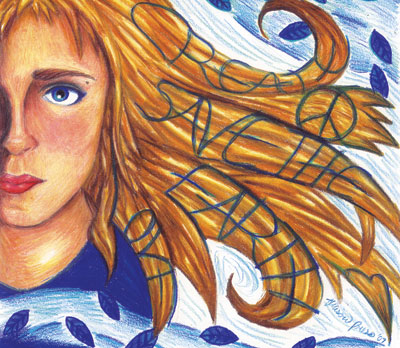 © Allison P., Chapel Hill, NC