I Am Machine/Iamb Machine
August 20, 2012
I am machine. This iamb machine
that cannot be seen
scrubs my blistered tongue clean.

Of grey flesh am I, warmed by one solemn lie.
I'll shut off my mind,
then I won't hear my cries.

With a mercury draught I will swallow my thoughts,
bid them not be unlocked.
I know what I am not.

My lips lose their stain, my body defamed.
There is not crimson pain,
only smell-blinding rain.

I am machine, an iamb machine.
No tear can be gleaned
from my eyelids' pink seams.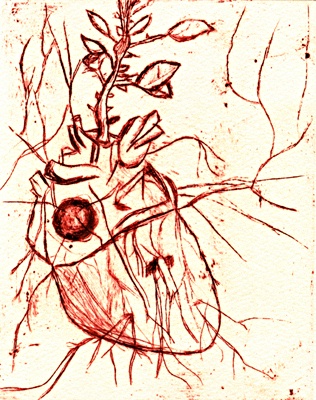 © Elaine S., Phoenix, AZ