Through the Looking Glass - Part 2 - The Greater Good
August 21, 2012
I'll
Cloak myself in
Mindless, traceless
Polite slogans and
I will not disappear, I will
Stay, thrust out of myself by possession of this
Sheer lack of
Mass, sheer lack of
Matter – planets do not
Notice me, I am
A speck of dust in
The little energy we have - by
Leaving no footprints in your sighs, by
Seeing only shadows in the
Iris of your eyes, if I
Lift myself out of my
Empty
Contemplation long enough to
Look up beyond my skies, if I
Lift myself far up enough on
The strength of shaking arms, could you
Bend down a little? I'm right here, see me!
See me!
What? A sound? No, I
Didn't hear anything – crush myself under my
Heel, like a
Discarded cigarette, what?
A cry? No, it must be
Some local bird or
Playing child. What do you mean,
You know it wasn't that? Silliness, that's
What this is, what? Would you
Say there's
Life beneath our
Sweatshop-tainted shoes? Would you say there's
Some particle capable of
Escaping ever innovative, manu-
Factured eyes?
What?
Would you say that
It's right in front of us, right
HERE and
Through the looking glass?
….
….
Oh, look.
That flower! It's smell must be divine – no, I
Won't bend down to smell it, it must be
Crawling with germs, quite infested.
Everything is these days.
What?
What?
….
Oh, look!
That lady's dress is quite horrid, don't you think?
That young man's watch is very gaudy, don't you think?
What?
You don't think?
That's just fine, I
Suppose it's better that way – better, better
Better for…well, almost everyone –
The greater good has always been
The only idea worth preserving, don't you think?
Don't you think?
I'll answer that for you –
Yes, of course.
Of course you do.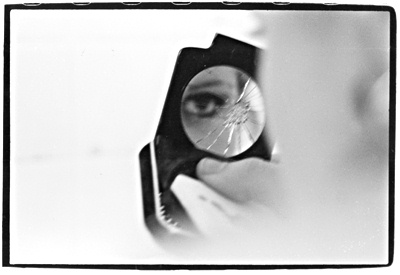 © Heather W., No., Brunswick, NJ