a Garden and the Worms
August 22, 2012
Red, velvet tear drops

flutter delicately

to the green

that encases it's heartbeat.

Though sometimes I see it grow,

gravity's influence still

seems to cause a slouch

in it's otherwise perky thorns.

The sun smiles,

but without a tear

trickling from above

it tends to curl

and splotch with jaundice,

like an infection.

When beauty frowns,

I see broken mirrors;

the light refracts

kaleidoscopic images

that soon have no purpose,

but cause such

gregarious preception

to the eye of the beholder.

We truly see dying delicacy

as we experience

covert existence:

our lives

full of paradox.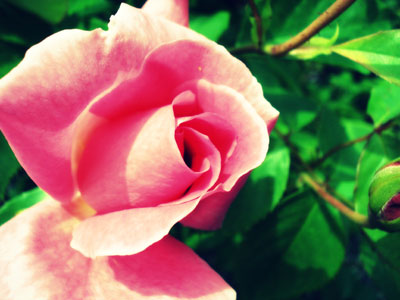 © Grace F., West Chester, PA