I like you when…
September 17, 2012
I like you when…

I like you calm as absent.
As if you had died.
One word then, one smile is enough.
And I'm glad that's not true.

I like you calm as absent like the words
Are enough between us
Distant and painful as when your stomach hurt.

I like you like the first day I meet you
Like that first day you own my heart.

I like you calm as absent
Like if by looking at me I should know
Everything your thinking
As if the flaws go unnoticed.

I like you so much that a day without you
Are eternals, that the days without your
Shoulder Are Endless.

If one day I didn't have you, I hope to freeze in time and then
Right there never meet the pain, that if one day you leave me, my heart
Should shudder of pain to the degree of getting…
The last breathe

I like you calm as absent
Because you engage in your memories, and get lost in time
And right next to you I watch how silence goes away with you.

I like you calm as absent, Even though you're always busy keeping up with your memories, perhaps to the point of not being reciprocated. I love you, no because you said you love me but because thanks to you I know what it feels like.

I like you calm as absent, because every words that comes out of you are very carefully,
Because they are strange as your look, I like you calm, your looks, your hugs, your kiss, because with you I feel how my blood runs through my veins. I give you heart, my glands, my kidney among other eve but this love will never compare.

I like you calm as absent,
Let me touch you like if I was the wind, let me
Talk with your silence.

Dear Franco, I like you for being you, who have stolen my breath.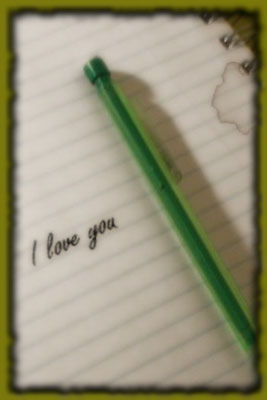 © Rebecca B., Marietta, GA