Not Your Average Love
October 1, 2012
So, when someone you love looks at you and says that they don't "get" you- what can you really say. Would you shrug it off? Or would you try to make them understand how you feel and how you think?
This has been my dilemma for the past ten years. I never knew why I felt the way I did about him until I was almost fifteen. Now a year has gone by and I still feel like he's using how I feel against me to get what he wants.
Does he have something over me? Or is it the fact that I love him so deeply that I just can't stay away? I feel like I fall apart but stay together around him, I feel complete but not whole.
Personally, I've vowed several times to stay away from him… and yet every time I go near I lose myself in him. I love the way he says my name when he really, truly means it, but this fake personality is NOT him. You would think that after ten years of knowing a person they would know every little move you make and every facial expression. But no, every day he never ceases to amaze me.
Am I doomed to be trapped in his whirlwind of emotion? Or can I free myself of my own accord? Will I forever dream a dream of a fake wishful reality, or can I ever truly be with him- no strings attached? Even now I can't get him out of my head. He's like an old familiar song that you loved at one point and now it's just annoying.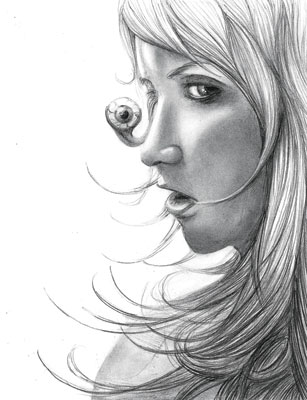 © Jessica P., Bethel Park, PA