Run Down
October 5, 2012
The Green walls,
Are mostly tile,
Like the floor.
The single hand dryer,
Hardly works,
And isn't enough.
The broken sinks,
Both old and new,
Leak like crazy,
And won't get hot.
And then the stalls,
Of which there are 5,
Each are outfitted,
With their own unique problem.
They are;
The first stall with the slanted seat,
The second stall where people eat,
The third stall that smells like gas,
The fourth stall that tributes my class,
And the fifth stall is the stall
That no one ever goes in at all.
This description is both vivid and vague,
So before you go home,
And deconstruct it,
Line by line,
Analyze it,
Before you try so very hard
To explain the strangeness of it,
Let me just tell you now;
The girls' bathroom is just run down.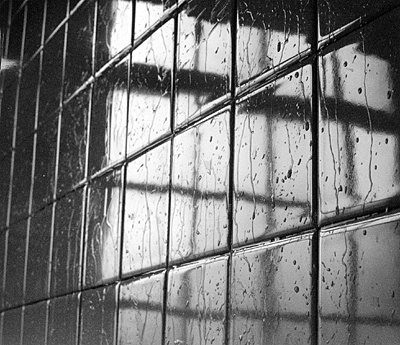 © Sared S., Pompton Plains, NJ