Flow of Time
October 15, 2012
Time flows
like a river
people come and go.
I alone am forced
to watch this truth unfold:
As life is brought into existence
perfection, it's essence
is without end,
in light of the future.
Hence I find it
nowhere but here
in this reality:
For here we know nothing
of what came before
or what will follow
as a result
of the lives we live today.
As we are always
a breath away from death
and a blink away from tomorrow.
Therefore let sorrow
and tears of joy be spared,
at every chance given
and
every moment
taken for it's worth.
For life is not it's end
but in it purpose and meaning
are hidden
with the potential of finding more.
Yet in this
forget not the lessons
of rain and of the seasons:
As few things will last forever
against the tide of change
in this we call the flow of time.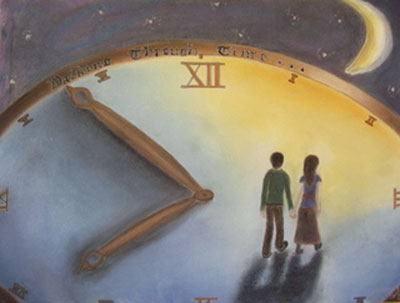 © Carollynn G., Hawthorne, NY