the heart;
October 29, 2012
They cleaved the tiny mass
Of bruised muscle from the
Violet arteries and veins and
Set it out on the glass table.
I watched the fisted pulp
Constrict like a sea star
Triumphed by the waves and
Expand like a Chinese fan
Tucked amongst the red maples,
Racing against time with nothing
But that infernal pace of habit
Propelled by the detached sigma
Of aggravated human conscience.
Its burgundy ripples glinted
Like stars under the
Fluorescent lights and I could
Smell the soldiers' march that
Pulsed from its automated node.

But it shuddered and choked
Mid-beat and I could hear no
Thunderous symphony. The air
Was infected with Hades' breath
And a morbid mist buried the
Limp flesh from the sterile eyes.
It looked so small and wounded
But when I grazed my fingers
On its checkered tissue, it gasped
With a heroic beauty, summoning
Itself to the bare reflexes of God.
And then it moved no more.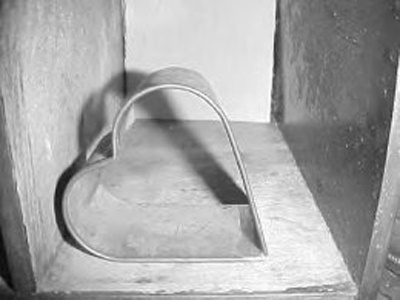 © Liana D., Somers, CT