(6pm)
MAG
November 8, 2012
I watched the sky
free of clouds painted
on my windows getting dimmer
with strokes of blue
added layer after layer by the fading sun.
The color of sadness crawled
along every inch of my bedroom
as if it could become an endless,
unchanging wallpaper
promising its eternal attachment to the
pale cold concrete.
Next to the stiffness were
warm rest and soft sheets where
I hid myself in, and gained
protection from tenderness.
Slowly blinded by murk
and left with
the growing sense of touch,
I imagined it was 6 on a winter morning
when the sun had just
opened his eyes.
And I struggled to deceive myself it
was gradually
getting
brighter
instead.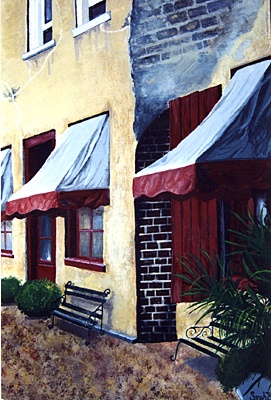 © Sarah B., Kannapolis, NC