When You're Too Old for Elementary School
MAG
November 22, 2012
Empty halls,
squeaky floors,
barren walls,
closed doors.
The smell of finger paint
lingers in the air,
the sound of voices is faint
but there.
Vacant classrooms,
a chalk dusted board,
unused brooms,
seemingly ignored.
Wooden desks with scratched in doodles,
a still and silent cafeteria,
where food fights once raged with noodles,
now on the floor forming bacteria.
The air of learning,
is fading fast,
nothing can fill the yearning,
of wanting to go back to the past.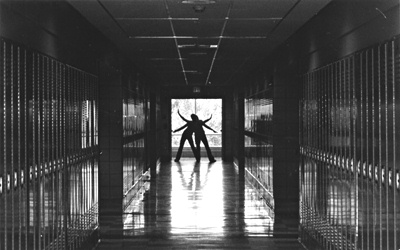 © Sheera G., Marblehead, MA