Fly on the Wall
November 27, 2012
A blur of colors—
A sickening yellow,
A rotten green,
A sinister red
Blending like paint dripping down a canvas.
I hear a voice,
High-pitched,
Interrupted by an outburst of giggles.
Red and white swim together in varsity jackets,
Poland Springs bottles crushed and left on the floor.
I rub my wings together,
And sigh that I can't see detail.
Plaid and blue intertwine,
Textbooks out
Glasses perched on noses
Like birds on branches.
Black continues on to more black
Squatting on the floor
Whispering into each other's ears.
A human comes towards me,
And I quickly move to a different place
Along the cold brick wall.
Laughing echoes in my ears,
A hollow sound,
Like knocking on wood.
Mocking voices yell over the noise,
Insulting those lower than themselves.
Mac n' Cheese squashed on the floor,
Scattered crumbled notes
Under the round tables.
The bell rings,
Everyone runs to the lockers.
I prepare for flight,
And wished that for once
I wasn't a fly on the wall.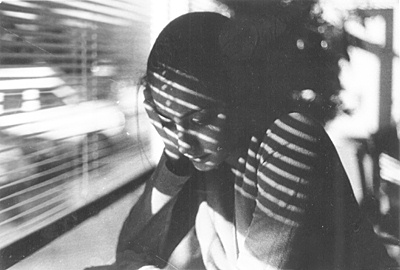 © John O., New City, NY