The Fight
December 4, 2012
I need someone to talk to,
I wish someone just knew,
all I have to go through.
I have to fight just to go on,
and pretend that I'm strong,
when inside I'm weak,
the tears always ready to leak,
But I keep it all together,
I wonder....
will I live like this forever?
I go and find a nice corner,
and let the tears flow,
hoping no one will see me,
no one can know.
The pain deep inside,
it tries to control my mind,
and tells me horrible things,
"go on cut deeper"it sings,
"no I cant!" i yell into the air,
this game it plays,
it just isen't fair.
I'm for sure going to lose,
but I still try to fight.
Will I win?
I just might,
But first I have to fight this war,
but I'm so tired,
I feel like I cant fight anymore,
but i have to keep on,
to make myself a better life,
and start making things right.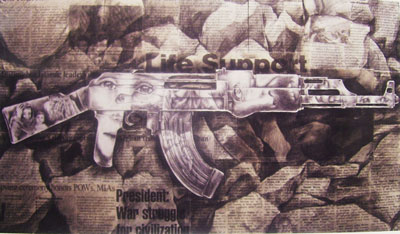 © Claire V., Lubbock, TX