Roots
December 16, 2012
A heartbeat. Faint.
Brown eyes shut momentarily. Lined with tears of anger. Sadness. Being alone.
The cold is a cradle in the darkness. Chilling,
but it burns.
In, out. Stabbing at my lungs.
Sobs strangle the words.
There's the questionable existence of trouble. Imminent danger, perhaps imaginary.
A short exhale. Staggered. A hint of a cry.
Lacerated lungs. Thirteen years of frustration cut deep.
Driven in the wrong direction.
Confusion, sorrow, regret.
My roots.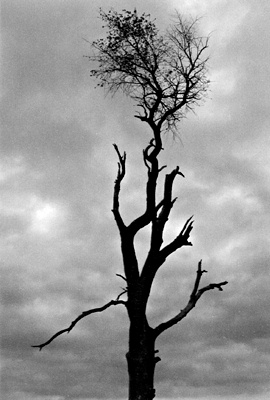 © Cassie H., Carmi, IL