Twin Flames
December 28, 2012
I unveiled enlightenment in your naive brown eyes.
With our golden disposistion, true love never dies.
Our flames reborn through phoenix tears,
An illuminating desire that burns for years.

Celestial love, take me to another dimension.
You and I, we were destined for ascension.
The stars collide and the planets align,
to remind us that our love is divine.

The freckles on your face are like a constellation.
The warmth of your smile is my only inspiration.
And the two cosmic lovers between Venus and Mars will shine ubiquitously within the stars.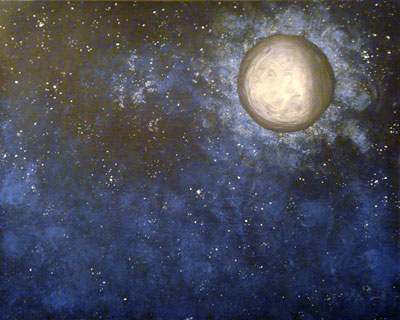 © Allison H., Vancouver, WA