In 1952
MAG
December 28, 2012
I walk into an empty room, trying to
remember what was here before me.
I vaguely remember the faded yellow walls and the lavender sheets.
Feeling numb, nothing left but dreamy
nihilism and nostalgia for a time I
never knew.
Living life in solitude isn't too bad when
I'm with you.
Dressed in pastel chiffon and flower crowns,
You're in your studded boots and black
button-down.
Corner cafes, spiral staircases, and
polaroids.
Sharing vanilla milkshakes and listening
to frank sinatra records.
Take me to the theatre, give me a
suburban escape.
I'll wear a pink Chanel suit and pearls.
My bones were decaying, my mind was dying.
I found a light that never goes out in
your narrow eyes.
The American dream made me come alive.
Make your life a work of art and you will never die.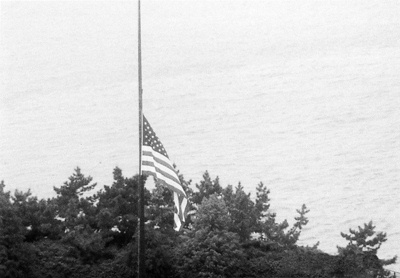 © Jessica E., Pelham, AL