Upwards
December 28, 2012
In a vacuum of nothingness
hide worlds, refuges of matter,
stepping stones for white suits and rockets
climbing, at first, to some promised heaven,
and later, blind, careening through
the blackness for the sake of
flight.

On a red rock in the sky
there is a piece of roving metal
made by human hands
to serve as human eyes
in the eternal search for knowledge
to characterize our species-wide need for
accomplishment.

In our dreams, ladders and elevators
gave way to silver junkyard rockets.
Hideous invaders from fearful stars
made us want upwards all the more.
This cosmic carousel of spheres,
once a tribute to the glory of God,
is now a canvas for the triumphs
of man.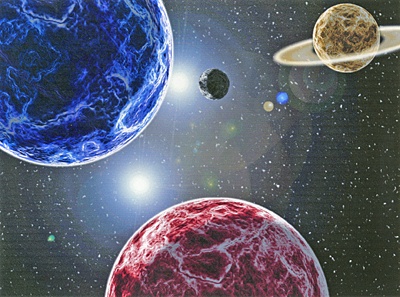 © Alex D., Phoenix, AZ