Woe of a Middle School Band Concert
December 30, 2012
The swells of sound swollowed Within the barren walls.
Notes to never be heard,
Echos of an unrequited lover's chorus supressed,
And triumphs over seemingly neverending battles of fright snuffed out.
Oh! A squeak not meant to occur,
followed by a flick of the conductor's head towards it.
Challanged by man these players of
Solumn woodwinds,
Snide brass,
And overbearing percussion
These symphonies try to overcome.
Such young faces still held captive by metal or harsh blush...
Heads held high only by the overly dramatic cheers of a small crowd of deaf-to-real-music parent.
"At least they're trying."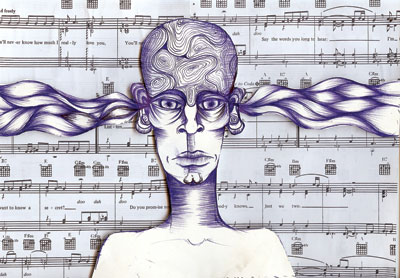 © Ani S., Petaluma, CA