I Am Chilly
January 2, 2013
During our first fleeting existence together we had been two tangible parallel lines, never becoming one because you never did quite allow me to see the darkest crevices and corners of your soul. You were close enough to feel the hair rising on my arms, the mashing of lips, the solace of holding onto something to get you through the night. We were so many things we weren't supposed to be. Two kids falling into an endless cycle of recovery and relapse. You were stone but I was broken, searching for the warmth of sympathy and understanding. The skirted promises could not keep us anchored and you never really did learn how to love. I could feel you charting out the ways to leave, connecting the dots and tracing lines to the end.

I watched us grow from children to adults, followed your patterns, I allowed myself to be your solace during your time of pining. I was your punching bag and your reasoning because you felt so helpless on rock bottom, but I was never going to let you give up. It couldn't have been any one's fault for us crumbling because it was a battle nobody could win. We were both such cunning liars to say everything was okay when we saw our mistake from the start.

But I made a mistake-

I carried you for years, you were too young to be so broken. You never took off. Like an injured bird I helped you off the ground and took care of you. I fixed your wings so you could fly, but you never did. I should have made you find reason, but you depended on me to hold you up.

But we became two perpendicular lines.

The strings inside of me broke and I couldn't save myself and maybe that's my fault, maybe it's not. If you're saving the drowning person, what do you do when you start to drown, too? I put my last efforts into giving all energy to you, but something inside of me snapped.

I woke to you moments before dawn exhaling smoke into the crisp, morning air. Those days I understood so little of you since you slowly moved into a state of blockading reality to mask your fears and uncertainties. I became accustomed to the smell of smoke and the taste of alcohol on you. There was something wild and uncertain in your eyes, the only remnants of the old you remaining.

It was that morning I gave up. I didn't have the energy to hold you up and carry your burdens on my shoulders. I saw the sun start to peek over the horizon, sending oranges and reds over the new day. The end of the summer was drawing near and my words that broke the silence were, "I am chilly." He shut the window and laid down next to me and I had the sudden realization that the cold was not from the early morning air, but from inside of me.

It's just like you to push me out and blame me for the troubles in your life, but I forgave you for being jaded. I still cried anyway on the night you wanted me out of your life. The universe came crashing down on me and I almost embraced the change of emotion. When you get in the rut of feeling numb sometimes it takes a train wreck to shake you awake. I was awake, eyes burning from the tears that wouldn't fall anymore. I always had one foot out the door but I couldn't help feeling nostalgia during the hours of the night that felt like they creeped by.

The last ride home was short and I felt number than ever. I was never good at saying goodbyes and when I opened the car door to leave I had nothing to say. I stood on my front lawn letting the rain try to wash the whole summer away from my troubled mind. I watched your headlights fade away and felt the cold aching reside in my chest.

Sometimes I wonder if you still crawl into bed drunk and jaded, whispering apologies and words never said to the empty air. I wonder if you crossed your fingers when you said forever or if you actually cared when I cried. The night brings so many questions that never are answered by morning.

I am chilly. I am cold. I am broken.

I can no longer save you if I can't save myself.

I can only wish I was more sorry.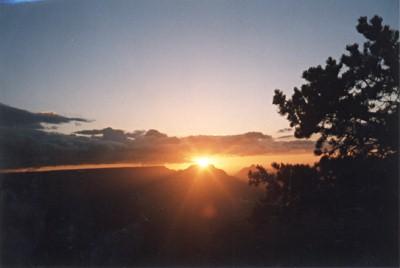 © Amanda T., Scituate, MA