Sixteen
January 4, 2013
This age
Makes a picture frame.
Like a time I'll wish to remember one day.
This age
Takes all we have.
It makes us fools.
Makes us fall in love
Makes us fall for it.
This age
doesn't fall behind
or ever go back.
This age leaves us in it's tracks
if you pretend
you're still there.
This age hits hard
we'll be weak
and he'll be victorious.
cause you were the game.
This age puts words to music
but words to breath
will never be enough.
This age asks for too much.
Demands it's prize
it's won
before you've even begun.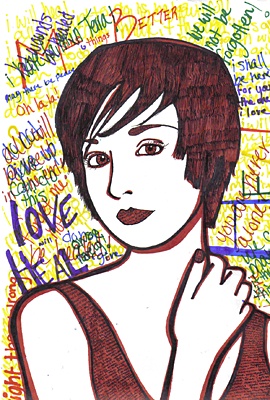 © Sara D., Aiken, SC