"Cold shoulder."
January 11, 2013
And so I pretend.
.
What's wrong with that?
I do it to protect myself
from getting hurt again...


And so I lie.
.
Don't we all?
I do it because I'm scared
of what the truth means...


This leaves me nowhere-
in case you haven't guessed.
I'm hoping to perhaps fall into a dare,
so I can confess.


This hasn't happened-
in case you thought the truth was out.
I wish the secrets would end.
Although, it might just start a circle of never-ending doubt.


These words roll of my tongue with ease.
And yet, I'm not quite sure what they mean.
My head tells me to ignore this mess,
but please, this cold shoulder to my heart is live- less.


These thoughts crowd in close,
but their doubt clouds their vision.
My heart pounds in agreement.
I know too well, I must admit.


This story has no ending yet,
I haven't had the chance.
So let's make a bet?
I'll get out of this trance,
once I no longer see it as a threat.


This mess is still a crowd of strangers-
who I haven't met.
Its silhouette is shaped for dangers-
taunting me: "it's too late. the futures set."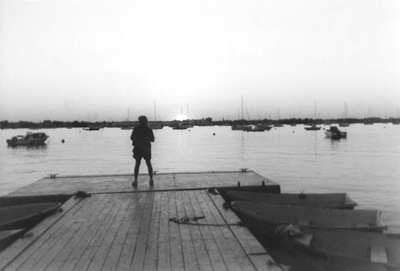 © Lindsey D., Marblehead, MA