For Softee (Two E's), Last Seen: 1998
MAG
January 19, 2013
I never liked the ivory wool blanket you came with.
It was itchy. It didn't match your silk.

I used to wear you as a scarf.
Did you know I couldn't fall asleep
without you?

The frays came with time, the pilling
came with time,
and there was many a time
that I almost lost you:

In an airport, Denver.
In a hotel, Key West.
In a mattress cover, London.
In a pile of laundry, Greenwich.

Sometimes when I rub my fingers
I can still feel how soft you were.
No flowery words are needed to describe it,
just the sensation of silk between
an index finger and thumb,
cold in the winter if I'd left you alone
too long.

Sometimes when I'm alone I look in
the closet
I thought I dropped you in.
My rug is ivory; maybe you blend
since there are no lights in there.
And this one time when I am alone,
truly alone,
I cry.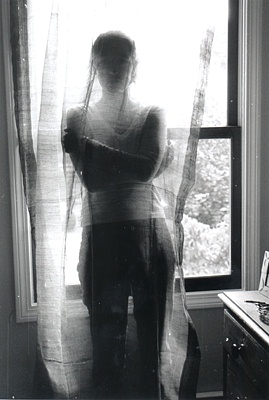 © Cerys W., Marblehead, MA