How Would You Like Your Obituary?
January 22, 2013
Or maybe you don't want one,
Peter Jenkins, died of Alzheimer's, was an incredible man, very devoted to


don't want to be trapped between the pages of the
Daniel Silverman, age 85, dedicated husband, father, and grandfather


newspaper, between the rows of naked souls airbrushed with clichés and lies.
Mary Welch, 69, a truly wonderful wife and mother, died of a heart attack



How would you like a thousand technicolor balloons instead?
Sarah Katz, beloved mother of four, is remembered for her


They would twirl through the air and we would watch them together,
John Reed, age 92, sorely missed by his wife of 57 years


even though we're separated by the thick films of sky, imagining they were us.

Or maybe I'll attach myself to them
and we'll soar through the heavens together.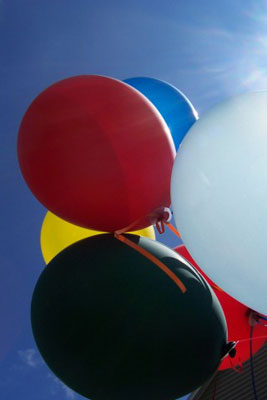 © Simone P., Summerville, SC