Angels Lie Unseen
January 26, 2013
Tonight's a wasteland of a summer,
the stars come out to play.
The land is going gray and dull
but I'm not here to stay.
I'll travel on familiar roads
that never lead to you.
I stop after a while gone and
almost stumble through.
A gaping hole in front of me
and nothing in between.
This perished space is hidden and
where angels lie unseen.
Falling down a tunnel that is
very deep indeed...
Was not what I intended when
I stumbled upon greed.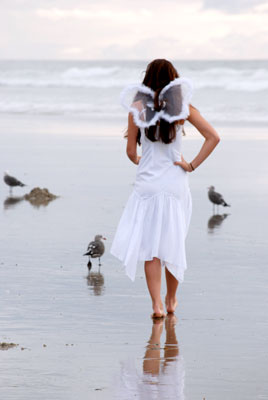 © Junia Z., San Diego, CA