Fate of a Mirror
January 27, 2013
Life reflected within
its frame:
the flow of change
captured in its glow.
One of time
would say:

Show me

what you once behold of me

and I will show mercy.
To this its Glow
would reply:

I only behold

how you currently are.

I remember not

how you once were.
To which many a mad
would rebuttal:

Oh how you lie!

for thou reflect

rainbows and light!

and yet

you don't

remember me!
Smash
with a fist
Its frame,
no more.
No longer does it glow
except in pieces
on the cobblestone floor.
Then an artist
approaches:

Woe is thee

that madness hath struck.

I remember thee

as thou once were.

So I shall draw thee

as thou were before.
The broken pieces
in tears would cry

Thank you

oh mortal

But alas I am just

an ordinary mirror.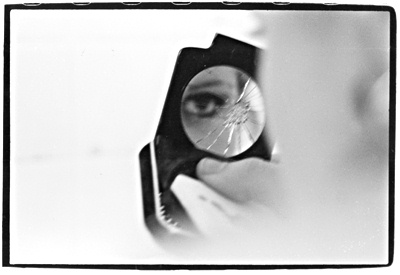 © Heather W., No., Brunswick, NJ