Non-Poem
February 3, 2013
This is not a poem.

For obvious reasons.

People who write poems are a particular kind of people. A subspecies of "people" of which I do not belong or, rather, do not identify myself with.

People who stay awake drinking coffee at bizarre hours of the night, and smoke scientifically unidentified substances, and can't seem to recall the last real conversation they've had with a human (it's probably been weeks).

People who have horrific stories they're courageous enough to share. Losses of life, of innocence, of faith, of car keys. Traumatic childhoods, drug addictions, battered relationships, you name it.

People who have wonderful stories to share. They can write about the way the fireflies illuminated the sky on the night of their first kiss, or the way time just seems to completely stop when they look into the eyes of their true love.

People who are articulate. Even if they don't fit into any of the previous categories, they can transcribe their thoughts into beautiful words and poems.

But I am just one of billions of insignificant people on this planet. There is nothing within me worthy of poetry. I have no magnificent stories to share or movements to begin. I'm just an average girl entranced with the beauty surrounding me, but not in a way I can express into words. Only musical notes and cryptic codes, numerical sequences and dashes and dots. But never words because words are not for people like me.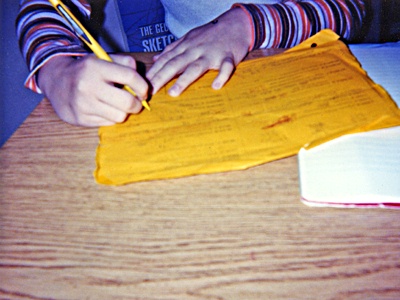 © April R., Highland Village, TX