The Funeral Days
February 3, 2013
Dark dresses and darker embraces,
we'll get in the car and drive away.
But without my sister, because she's
the one we buried in the ground today.

Everyone else is just stopping by,
they get to leave, but I must stay,
And this heartache isn't going to fade,
when I said goodbye to my sister today.

My aunt will take off her mascara,
and put my baby cousin to bed,
Life will be normal and the same,
because her sister isn't dead.

My friends whisper that they're worried,
and tell me that it will all be okay,
but when your family is home and safe,
of course that's easy to say.

My mom will lock herself in her room,
and weep and weep and weep,
her heart hurts even worse than mine,
and she'll cry until she falls asleep.

My dad won't cry or say a word,
he'll keep all his thoughts inside,
he'll go to work and stay out late,
and find anywhere he can to hide.

And my brother will lay in bed,
and tell me to stay out of his space,
he won't admit he's hurting,
but I can see it in his face.

I'm still not sure what's gonna happen,
and all I want to do is lay in bed.
I'm not sure if I'll ever wake up again…
How can I when my sister is dead?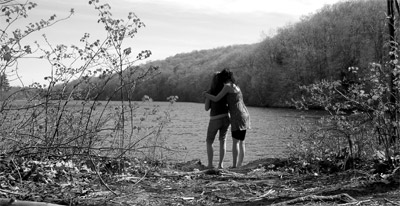 © Paige B., Woonsocket, RI