Shadows in the Ink
February 12, 2013
He taught me that ink made shadows.
I didn't believe him. Of course, he was insane,
But he urged me to use his pen, just to write simply and plain.
His arched and smoky eyebrows, his maze of a face, his square chin,
His trembling lips, and his eternally deep eyes could not describe him.
Even though I doubted, I thought it best to humor him.
Who wants to irritate a man who's just slightly around the bend?

Once the ink fell from my pen to the paper, my mind began to see.
The little vines exploding from the blot described a place where only I could be.
I found spaces between the spaces where ideas where hiding for me to find.
A world of impossible things come to life with just one line.
Chaos can smile, dreams can dart from anywhere to here,
Pages can fold up and take flight.
I slowly peered up at the now not-so-crazed man to discover
That it's possible he just may be right.
I suppose this magic world that has so entranced me
Is worth the madness that "normal" would condemn
Because I saw a depth to the ink on the page and suddenly
I wished that my imagination could compete with the shadows that I ignorantly penned.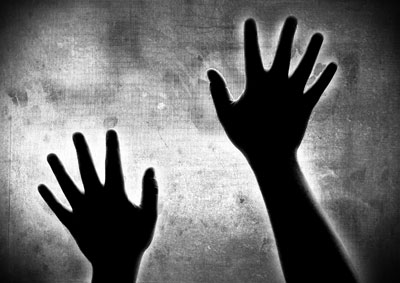 © Andrew F., Lake In The Hills, IL