Of this world.
February 21, 2013
I hope you know
how incredibly beautiful you are.
Boy or girl, man or woman.
Your eyes light up when you
talk about your passion.
I admire your bravery,
you've gotten this far in life.
A strength resides within you,
find it and you will know yourself.
A lion needs to be let free.
You're stronger and smarter
than you lead yourself
to believe.
This I know my darlings.
No matter your race or color.
No matter your family life.
No matter your name or age.
You are an incredible creation.
If you have dreams, and you should,
chase them.
Run like you've never done it before.
Look at the world
with admiring eyes.
You'll be amazed at what you see.
The heart inside of you
is the most loving thing I know.
Your smile lights up the world,
happiness radiates from you.
Remember, you don't need
a special someone to remind you
how incredible you are.
Know this on your own.
That you can achieve all of your dreams.
That there is good on this solid earth.
The little failures you come across
mean nothing compared to
your strength and dreams.
Look at yourself.
I wouldn't say this if it wasn't true.
Doesn't matter your size,
your height, your age,
or your scars.
YOU are beautiful.
So amazingly so.
Do not look at scars,
inside or out, as if you are ruined.
You are a tiger
that has earned it's stripes.
Think of them as your battlescars,
as your story.
Do NOT let these scars
become you.
Remember they are
merely a part of you.
You may not know me,
but I know you.
You are amazing, brilliant
wonderful, beautiful,
strong, brave, funny
independent, loving.
You are a part of this world.
It wouldn't function without you.
You are somebody's world.
In this universe, we may seem tiny
and worthless.
But realize, so far we are the only
living things we know about.
How incredible is that?
So, please, for me, for yourself.
Look at yourself and think to yourself,
KNOW.
That you are beautiful and worth it,
most wonderful darling.

I love you more than even I could fathom.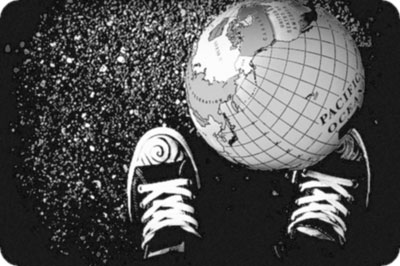 © Kailey E., Crownsville, MD