Pretty Little Machine
March 4, 2013
Let's build the perfect girl.
Synthetic strands of beautifully woven, golden hair,
And compressed, aqua-blue eyes, deep, yet emotionless.
A factory-issue body, curvy and tall with a perfect complexion.
Perky, carmine cheeks with the slightest hint of freckles,
And a dash of overly-soft skin.
Long, lanky legs that never feature a misstep,
With a perfectly proportioned face-to-chest ratio.
Hands that are silky to the touch, adorned with hot pink, neon nails.
Posture so genuine, yet rigid, like the machine she is.
And her name?
First name, Anne. Last name, Droid.
We'll ship Anne to areas around the world, like high schools and offices.
And no one will ever know she's a machine.
Because, in the end, are we so different from the cyborg's we create?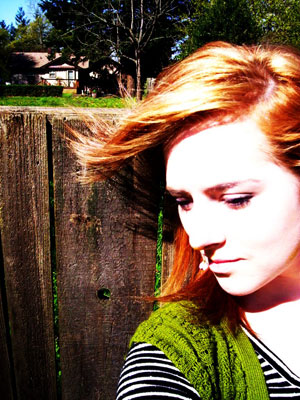 © Anna K., Portland, OR