Mr. My Type
March 9, 2013
6'2, Brown eyes, dark skin.
Black hair, kinda curly, are you Indian?
Full lips, sexy smile, are you kidding me?
And your super mature voice got me slipping deep.
So cuddly, so cute, irresistible.
You give me lovey, dovey feelings when I talk to ya.
No lyin', no stuntin', this is real talk.
No laughin', no jokin', no showin' off.
Is it love, is it lust, is it even real?
Am I trippin', 'cause I'm dizzy, bouta disappear.
Will you hold me and just tell me, "It'll be alright."
Can we snuggle or just cuddle for the whole night?
Let me think, sit down, please hear me out.
The way I'm feeling, "It's appealing!" I wanna scream and shout.
Are you my baby, or my sweetie, or my pumpkin pie?
Am I living, am I dying, is this all a lie?
The world is spinning and I'm falling, I think it's time to say:
That I love you and adore you, forever and a day.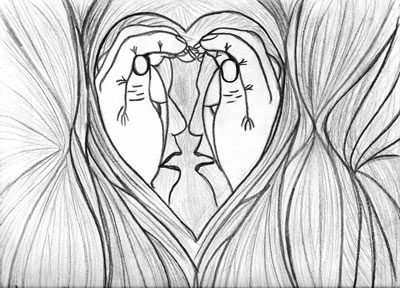 © Roumany P., St. Paul, MN