Book cover
March 18, 2013
I meet new people every time I open a book cover.
I tear through the pages of their lives,
anxiously uncovering their darkest secrets.
I learn of their sorrows and joys.
I empathize with the struggles they overcome.
I become friends with the black ink dancing on the parchment.
I never wish to bid farewell to my new found companions,
but I always reach the lone page at the end of the story that has been waiting to steal
my written family away from me.
Yet to wipe away all the sorrow of this lose I must only open another book cover.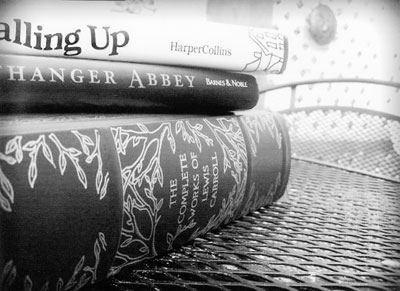 © Alexis B., Pittsburgh, PA