First Kiss
March 18, 2013
I lead on with confidence
you believe me fully.
I tell you I've done it all
you don't seem to doubt.

I feel the lies forming in my chest
it all comes naturally.
One thing leads to another
and you think high of me.

But lies are lies
and hate is hate
and I am not the me you see

You think I'm as dirty as Jezebel
but in reality I'm the virgin queen.
Please dude, I'm only thirteen.

I stand next to you strong and firm
you aim, I move, you miss
after all why would I give you my first kiss?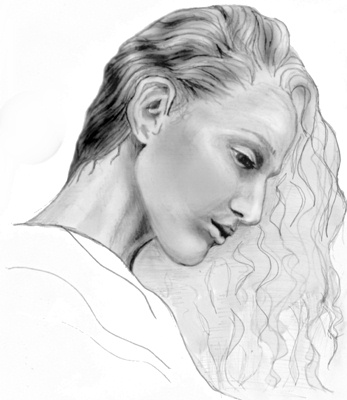 © Danielle H., Anchorage, AK